Our boys were featured in the Primary Spotlight section
of our ward's January Newsletter.
The write ups are so darling, I just had to share...
Our Primary Secretary is amazing!
(Thanks, Susan!)
Their interviews were a crack-up!
No shortage of personality in our house!
But I do get a kick out of hearing their perspective on things
and I
love
to hear their budding testimonies...
So... Here's for posterity!
~
Ten year old Kaden Staker likes "The Hunger Games" series
because "the idea is so cool!"
He also likes the writing with it's twists and turns at every chapter.
Kaden would like to either be a computer animator or a football player.
He loves steak...
Closely followed by spaghetti, orange chicken, quesadillas and french toast.
"I Love to See the Temple" is his favorite Primary song.
The humble and brave missionary Ammon is his hero.
He admires the way Ammon "served King Lamoni
and taught him that Heavenly Father was real."
He also thinks that it is "pretty cool that he cut off all the bad guys arms."
As for a mission, Kaden has narrowed his choices to either New York or Nevada...
New York because "there are lots of non-Mormons there to teach
and lots of cool things to see."
Nevada because "Las Vegas is there... and it needs help!"
~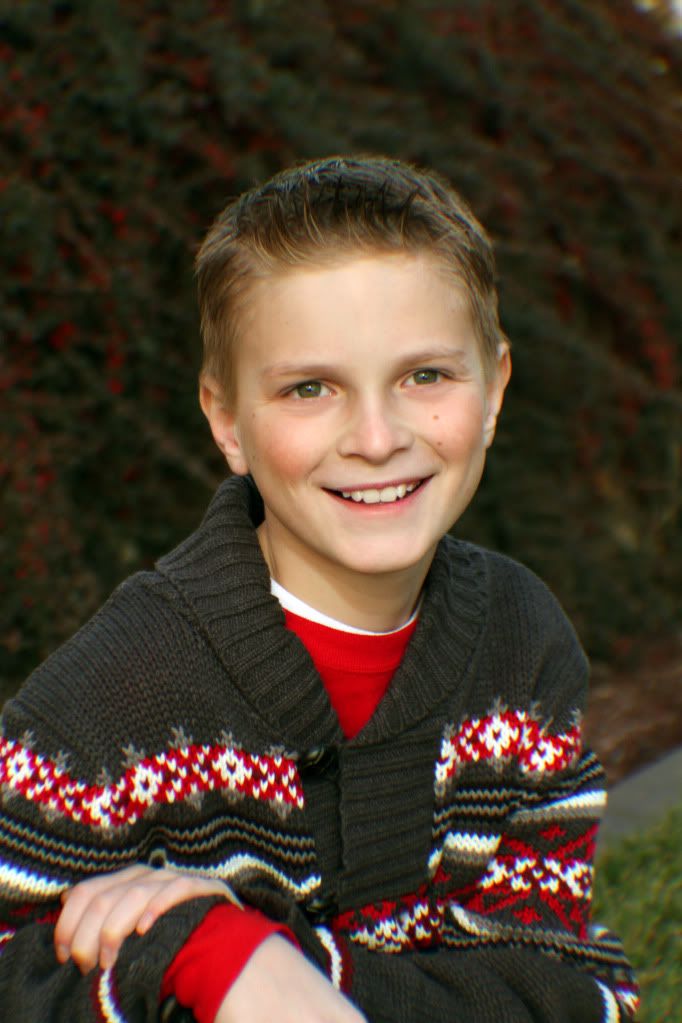 ~
____________________________________________
~
Ribs, Fajitas, steak, chicken nuggets, pizza, spaghetti, tacos & hot dogs
are all Trevan Staker's favorite foods.
As a future Fire Fighter he'll need all that protein to help repair his worn out muscles.
He wants to be a Fire Fighter so he can "save people and drive a big truck with lights...
and go really fast!"
Trevan likes to read "The Lemonade Wars" by Jacqueline Davies.
He also likes to read "I Love You Stinky Face" because it is his family's favorite.
Before he heads off to firefighter training, Trevan would like to serve a mission to New York.
He thinks New york is "awesome and there are so many people he could teach!"
Trevan's first scripture hero is Jesus-- "because he sacrificed His life for all of us."
He also admires Alma "for the way he changed his life after he saw the angel"
and "because he was an awesome missionary after that!"
~
~
____________________________________________
~
"I Love You, Stinky Face" is also Daynen Staker's favorite book.
It's a good day when you get ot read your favorite book
and have "Macky Cheese" and "Chicky Nuggies" for lunch.
When Daynen grows up, he wants to be like his oldest brother, Kaden
and have big muscles like his daddy.
Daynen can't limit his favorite Primary Song to just one.
Currently, he has 3 favorites:
"I am a Child of God", "I Love to See the Temple"
and of course that old Primary hit
"You've Got a Friend in Me."
Daynen says he'd like to serve a mission in Disneyland with his green back pack
and quickly added, "Don't forget my green backpack, Mom!"
One day, Daynen's mom asked him to name his favorite scripture hero.
The conversation went something like this:
Mom: Daynen, who is your favorite scripture hero?
Dayne: Buzz Lipe-year! And Woody!
Mom: No, sweetie... Those are toys. Who is your hero from real life?
Dayne: Ummmm.... Justin Beiber!
Mom (and brothers, all laughing hysterically): No! Your scripture hero, Silly!
Dayne: Ummmmm... Spiderman!
Mom: No! He's not in real life or n the scriptures!
Dayne: Spiderman is too in real life! And he should be in the scriptures!
(Guess we'll keep working on that! Ha!)
~
~
____________________________________________
~
"Kwinko, Kwinko Yiddo Staw" is wee Bronson's favorite Primary song.
Bronson's barely 2, but he already knows he wants to be a dad when he grows up.
He thinks chocolate milk, chips and ice cream are yummy in his tummy.
His favorite books are "I Love You, Stinky Face"
and "Good Boy, Fergus."
He says he likes it "cuz I knows all da words."
Bronson's scripture hero is his friend Jesus.
When asked where he wants to go on his mission,
he replied, "To infiniddy and beyond" Just like Buzz "Lipe"-year!
~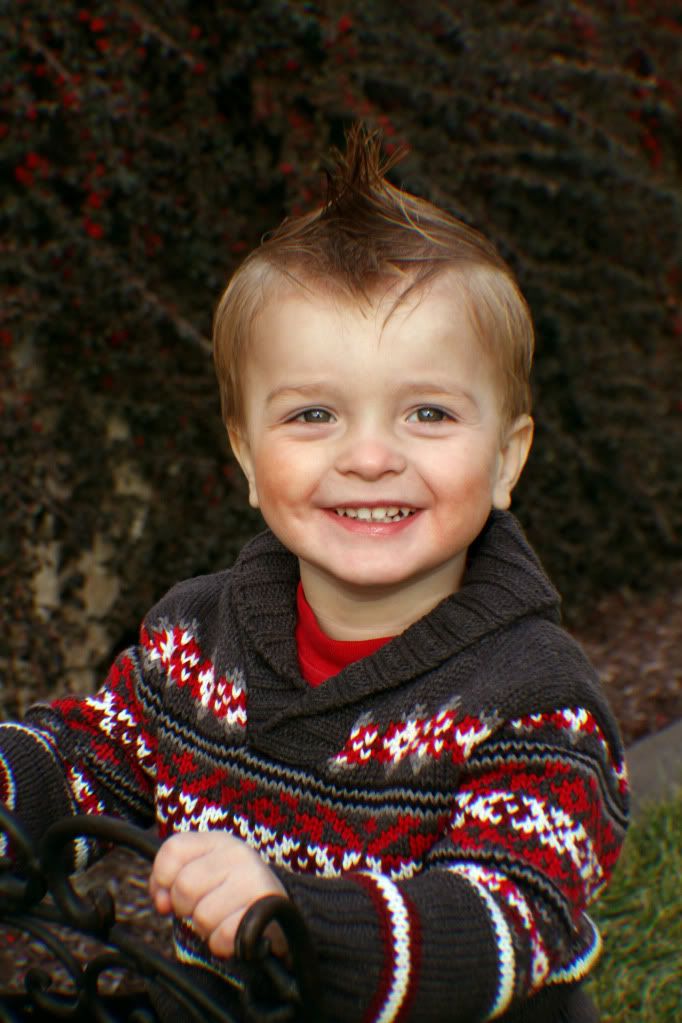 ~
Way to go, Boys!
We are so proud of you!